Dragona Online / Dragona Story Online: A New Outstanding Korean Project We Might Yet To See In English
Tuesday, January 11, 2011
Dragona Online is a new upcoming fantasy MMORPG title self-developed by Korean studio Liveplex. The game was in development for 5 (five!) years and in the Eastern market it gets more and more popular with every passing day – the "main" Korean release isn't even out yet and the game is already being translated for more releases in Japan, China and Thailand. The story takes place in a world created by Dragons and thus the game features Dragon Possession system that allows players to transform their bodies to have some Dragon-like properties. The game features beautiful graphics and those people who had been lucky to play in closed beta stages say it's quite polished. The open beta starts January 20 (2011) at the official web-site here.
Another video of Dragona Online character transformations behind the cut:
As for the English version, right now there's nothing known about English translation going on, but there is a certain hope that the English version will eventually be out someday, because there was an English version of the website. Though, apparently, it's taken down for some reason – i hope it means the new website is being prepared by Liveplex or some other company, and not that they had left their intention to translate the game.
Right now, the main website is on Korean, featuring English only "in the right places" to indicate where the registration and download pages are, which makes me hope that they won't restrict it to "Korea only" after the beta opens. But still, the game itself is Korean, and unless you know it – or Japanese, or Thai, or Chinese for that matter – it will be quite hard to play.
The English website that i mentioned about featured some explanation of Dragona Online races, like these: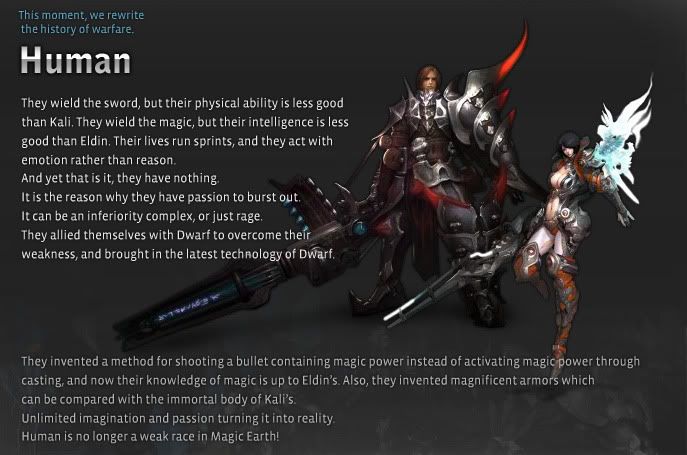 This is a promotional cover they also had on the website: